Club Links
(.pdf 1333 KB)
(.doc 44 KB)
(.pdf 68 KB)
(.doc 36 KB)
(.pdf 28 KB)
(.pdf 45 KB)
Click button below to download Adobe Reader


Indian Mounds Rock & Mineral Club | Promote Your Page Too
Who We Are
Welcome to the website of the Indian Mounds Rock & Mineral Club of Wyoming, Michigan. Our objective is to develop and encourage interest in, and to further the study of minerals, gems, fossils, rock, lapidary arts, and earth science.
The Indian Mounds Rock & Mineral Club is a member of the Midwest Federation of Mineralogical and Geological Societies and the American Federation of Mineralogical Societies.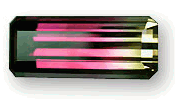 When and Where We Meet
Club Meetings are held at 7:00 p.m. on the 3rd Tuesday, September through May, at Blandford Nature Center at 1715 Hillburn Ave. NW Grand Rapids MI 49504. (open a new window to location on Mapquest) Blandford Nature Center is located on Hillburn Ave. just off Leonard St. NW and west of US 131. March meeting will be in the fellowship hall located in the basement of the Wesley Park United Methodist Church. The church is on the corner of Michael and 32nd Street, south of 28th Street, in Wyoming. April banquet is being moved so watch your Arrowhead News.
A Junior Club meeting is held during the business portion of our regular meetings (click for more details).

Our April and December meetings are 'potlucks', followed by a program, starting at 6:15 pm. Bring a hot and cold dish to share and your own table service.

At 6:30 p.m., on the 3rd Tuesday, June through August, our club has a picnic at Pinery Park in Wyoming, which is on DeHoop just north of 28th Street. (open a new window to location on Mapquest) Our usual spot is behind the north parking lot on the west side of DeHoop. Bring a dish to share, your own drinks, and table service.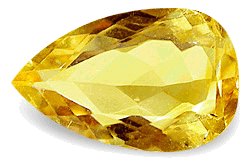 What You Get
| | |
| --- | --- |
| | Fun and fellowship with other rockhounds, through a variety of informative meetings, shows, silent auctions, and sales |
| | Field trips - including opportunities for collecting in areas with limited access |
| | Nine issues of the Arrowhead News |
| | Club email group - share new information quickly and easily access club knowledge thru email! |

Funding the Fun
Dues are $25 per family, $20 per single adult and $5 per junior and are due by the 3rd Tuesday of September. New members: If joining at our annual show or later in the year, dues are half-off. (Membership Application)


Contacts
General Information: <Kreigh at gmail dot com>